What's our style?
We provide relaxed, fun and creative wedding photography across Yorkshire, the UK and pretty much anywhere else (take us away with you!)
Our photography style is a mixture of candid, creative and traditional.
We want to capture the natural smiles, the laughter and the tears of a wedding day whilst having fun with you during the portraits. We believe your wedding photography should be part of the day to enjoy. The traditional part of our photography is the group and formal photos of family and friends.
How do we photograph your wedding?
We are more than just your average wedding photographers (or so we're told)
A lot of our previous couples have said having us photograph your wedding is like having friends with you for the day.

This is because of our fun and relaxed approach to wedding photography. We want our couples to feel themselves around us and for the experience to be part of the wedding day that they remember with a smile.

We have been known to jump in the car half way through a wedding day to rush to the grooms house to collect the gifts he'd forgotten before the speeches. On occasions Sarah has helped the bridal party make flowers the morning of the wedding. We'll keep your speeches in our camera bag with the spare confetti we'll bring, the heel stoppers and the wedding dress hook, as well as the plasters and paracetamol. (don't judge us, we like to be prepared)
We we're asked if we could turn around the photos in less than a week for a couple who wanted to share their wedding day with family in Italy whilst on honeymoon; something which we've never done before but we knew what it meant to our couple so 5 day after their wedding, we delivered their highlights video and online gallery.
When you book with us. You're not only getting over 5 years wedding photography experience; you're getting over 10 years experience in planning and coordinating weddings. Our full time jobs in hospitality see us working with Brides & Grooms most weekends to ensure their wedding days run as smoothly as possible. James has several years experience as an events coordinator and Sarah has many years of being part of an operational team that helps the delivery of food service during the wedding.
During our meetings with you, we will complete our wedding photography form which helps us build a timeline of your wedding day so we know where we need to be and when during your day. This means we won't need to ask you but can help guide you through your day.
We want to have fun with you and your families and friends. You might see us have a dance and we'll probably have a beer during your wedding breakfast when we're taking a break.
We'll take photos of all the details you may have spent days deliberating over and hours setting up - the venue, the flowers, the rings, the finer details of your dress, the buttonholes. We photograph the table decorations and signage.
You may see us walking around just observing. This is because we like to look for moments of joy, happiness and emotion to capture. We try to anticipate these moments so we can deliver images to you that evoke emotion.

So, How did it all start?
Our photography journey started back in 2013 when long walks and drives into the moors sprouted a joint love for taking photos.
We started small; taking photos of every leaf, stone and puddle along the way until our love grew and peoples love for what we did grew too.

We were asked to photograph some live music for friends, we then photographed a couple of charity events and we were featured in our local newspapers charity calendar. In our early days we photographed families, classic cars, local businesses & hotels.

So; where do weddings come into all this you ask…?
Well, we bumped into a couple of old friends who told us of their love for our photography and asked us if we would photograph their wedding!
"Hell no! We just take photos for a bit of fun!"

You can probably see where this is going. We did it.
And it lead to great things for us.

Thank you Steve & Louise for taking that risk.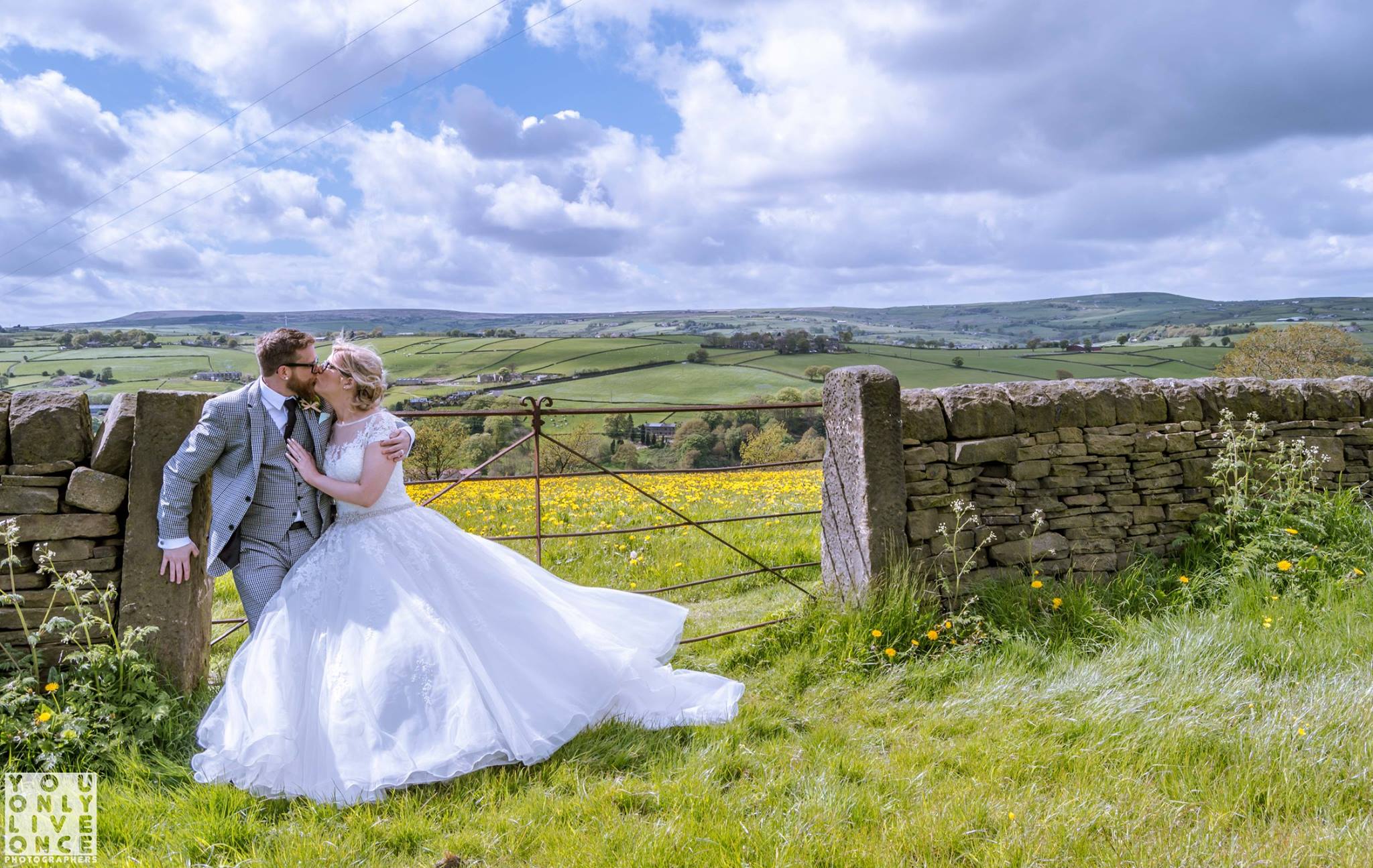 We can't thank James and Sarah enough, all our friends and family love the pictures and many of them are hanging on our wall at home. We would have no hesitation to recommend You Only Live Once- Photographers.