Here's some lovely things for you to read.
James and Sarah provided a fantastic service at our wedding. They were recommended to us by someone else that had used them and they did not disappoint. They have a great energy and passion for what they do. They captured our day with gorgeous photos. Their package is great value for money. They were very efficient and timely in getting the photos completed after the wedding. The video and personalised box with photos and USB is a wonderful added touch to their service.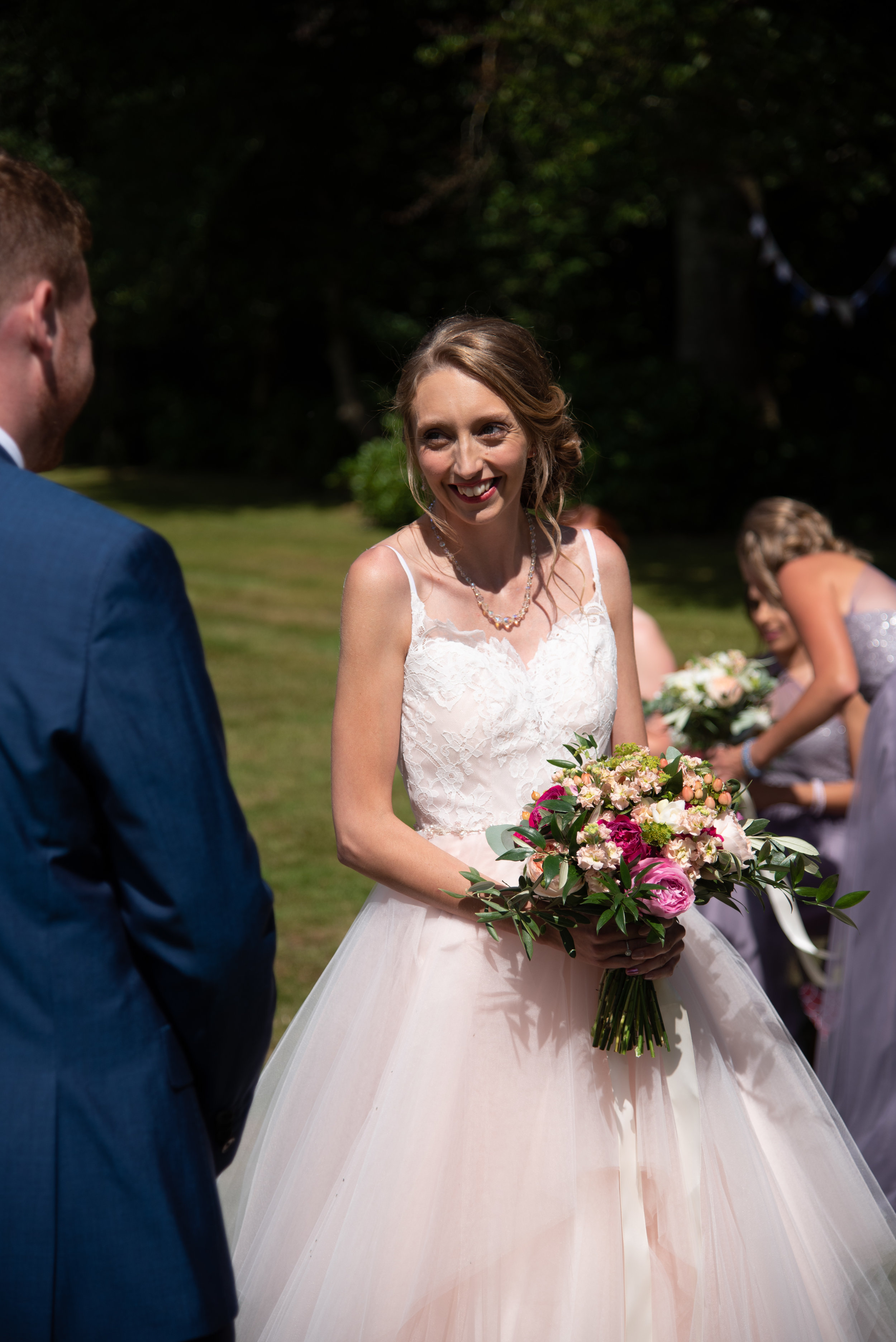 Sarah and James were fantastic from the first meeting with us. They shared the excitement that we had for our wedding as though it was their own. We met with them a couple of times before the big day and they were so professional and meticulous in their planning for our big day.
As we had a wedding away from home, it was important to have people that we could rely on. James and Sarah were 100% reliable and on the morning of the wedding, they got in touch with us to let us know that they were on their way - this eased our minds and we could see just how much it meant to them to be a part of our day.
Sarah spent the morning with me and James with Aaron. This was one of the big selling points for us. Now that we have our photos back, we can really appreciate having two photographers, especially as we can see the morning of the wedding from two different angles - the bride's and the groom's. Those moments that they captured are so special to us and we will always treasure them.
James organised the boys and because of his experience, made sure that they were suited and booted on time. Throughout the day I joked that Sarah was my fairy godmother but I truly meant it. Sarah wasn't only taking photos of me with my family and bridesmaids but she was also sewing me in to my hoop, spying on the wedding guests to ensure I had a grand entrance and she kept me calm throughout. Having James and Sarah with us was like having your (very talented) friends there, we didnt stop laughing all day.
As for the photos, well they surpassed anything that we could have imagined. Their creativity, professionalism and love for photography shines through and we are forever grateful that they were the ones taking those pictures.
We can't recommend You Only Live Once photographers enough. We loved you, our families and friends loved you and so did the pooches!
Thank you for capturing our wedding day in a beautiful and natural way - just the way we remember it.
Lots of love,
Mr and Mrs Trisconi-Worswick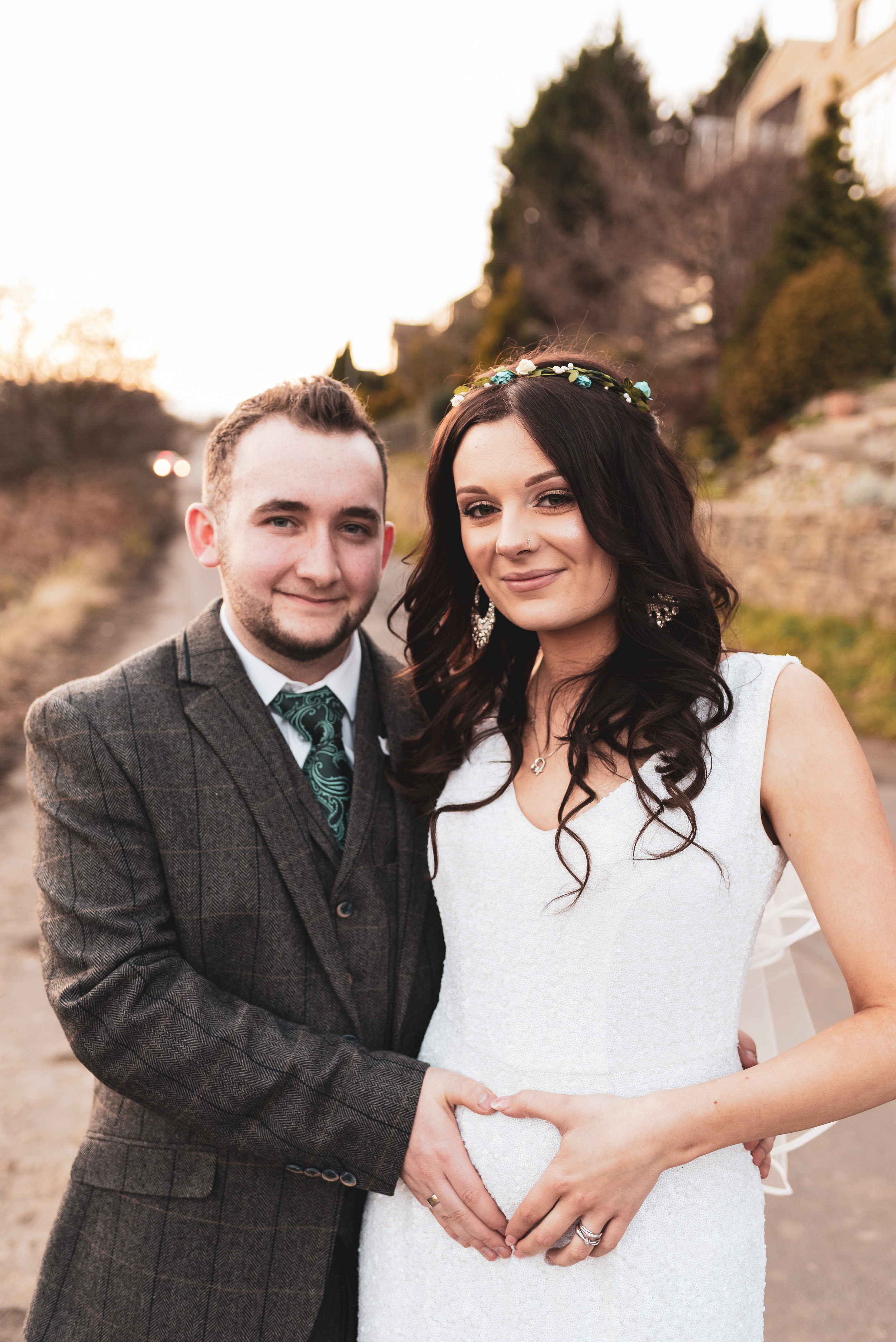 By far the most amazing couple to spend your special day with! We can't thank you enough for everything you did for us on our wedding day. We asked for photographers and left with friends. Your photos are amazing, capturing the best, natural moments. Thank you so much! We would highly recommend you to everybody ❤️
We had Sarah and James for our wedding celebrations at home in October. Me and Tom got married in Hawaii and were a little nervous that the pictures back home wouldn't live up to the ones we had there. We had nothing to worry about at all. Sarah and James did such a fantastic job. They were so easy to work with and made you feel comfortable. They captured everything we asked for and more. They got married at the venue where we held our celebration so this was definitely a bonus as they knew it well. They knew the best places to take the pictures and they came out great. Thank you so much for capturing our special day and we would definitely recommend you guys over and over!!
I have written and deleted this review a hundred times because me and Marcus are struggling to find the right words to truly express how grateful we are for all you did on our special day. The sneaky peak of our photos are incredible and watching you throughout the night going above and beyond to make the pictures amazing, melted my heart. Before you even attended I knew we had friends for life. Thank you so so much and I would honestly recommend you to any bride and groom that wants the magic of their day captured perfectly. We received so many compliments throughout the night as to how lovely you are and we couldn't agree more. We love you guys to the moon and back. xxx