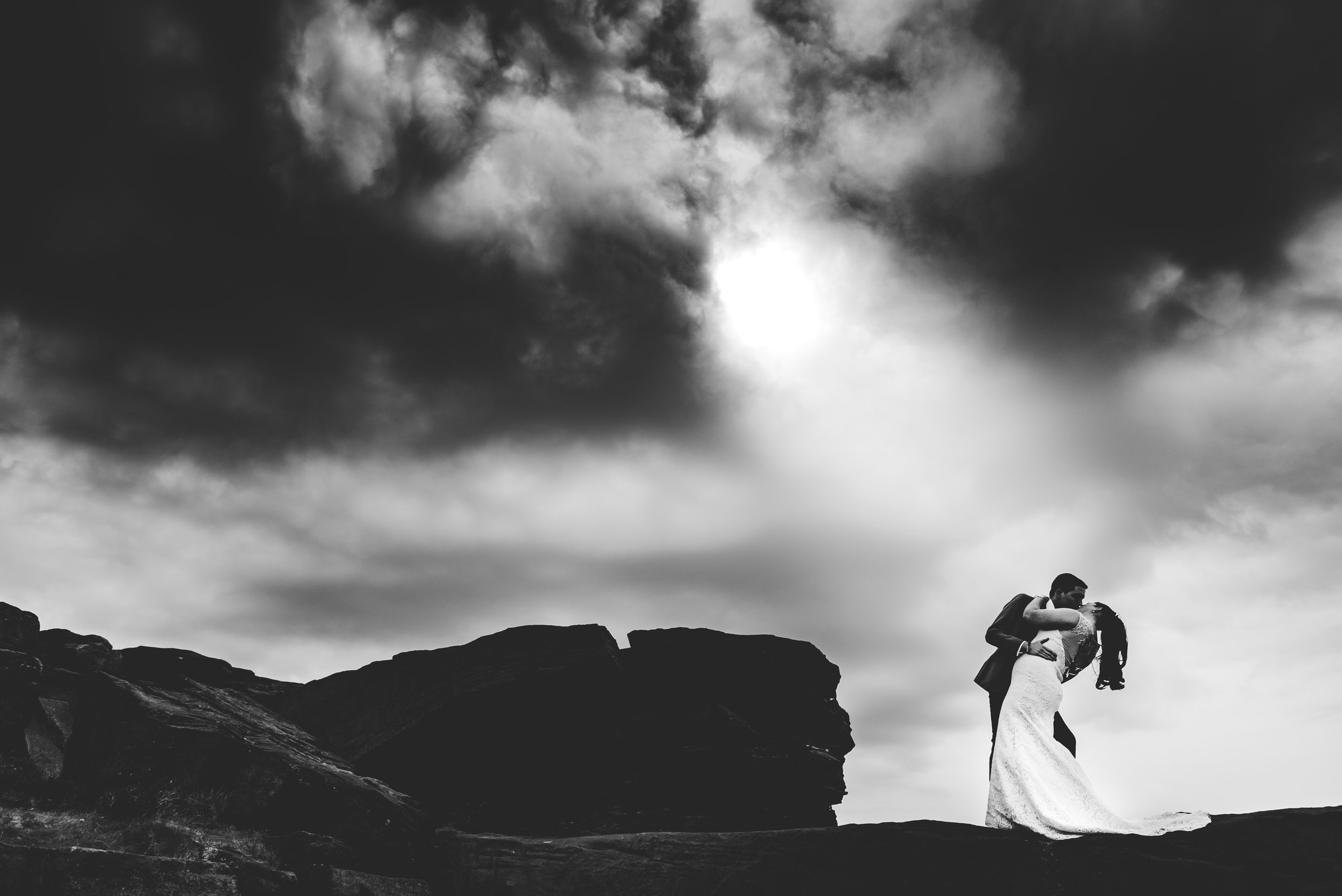 "We booked photographers, but we came out with friends"
Katie & Kyle Ratcliffe - April 2018
"James and Sarah have been brilliant from the get-go. They're not only passionate about their work, but about the people they're working with, and it really shines through. On the Big Day, they somehow managed to be utterly non-intrusive and yet everywhere at once, keeping the day moving smoothly and offering help or advice at each step. Lending your trainers to the Bride and walking through cold puddles in socks to get the right shot is the level of service you can expect.
We booked photographers, but we came out with friends. No regrets!"
Kyle Ratcliffe - April 2018
"James & Sarah went above and beyond from the moment we met them and photographed our day perfectly! They made us both completely at ease and captured every moment of our day amazingly. We honestly couldn't recommend this amazing couple enough x"
Rebecca Broadhead - May 2018
"Just wanted to say a massive thank you on behalf of myself and my wife. I followed YOLOFOTO on facebook for a few years and was ecstatic when I found out you were venturing into weddings. I can not be happier with how the day went, James you are extremely talented and a fantastic person who I can call a friend, thank you for keeping my nerves down in the morning and I can't wait to see the photos. You together made mine and Abs' day one we'll never forget, you are both brilliant at what you do. Anyone wanting photos! Book these guys! #glanfieldwedding"
Ethan Glanfield - October 2017.
"Can not recommend more highly this wonderful couple. The photos they create are magical, totally capturing the emotions of the day, but they are more than just photographers, they go above and beyond that. The help and support they provided to the bride, groom and wedding party helped make the day complete. YOLO are fantastic."
Cath Kershaw - May 2017
"James, Sarah - thank you for doing our wedding photos on Saturday. The ones we have seen are fantastic and Tom and I cannot wait to see the rest. We had a great day and you both did exactly what we had hoped; encouraging us to get the photos we requested and mingling around getting the natural shots of our beautiful family and friends ❤️️👰🏻🎩much appreciated x"
Natasha Earle - April 2017.
"James and Sarah are an absolute amazing couple and fantastic photographers. They captured our wedding yesterday better than we could ever have imagined. Not only are they so friendly and make you feel so at ease but they just go that extra mile as much as they can, from taking us away for 5 minutes to have photos with beautiful scenery to Sarah buttoning up the bridesmaids and page boys because of our nails! Just can't recommend them enough and can't wait to see the rest of the photos. Thanks again guys!!"
Lauren Davis - April 2017.
"Thank you so much to Sarah and James for the amazing photos, it's been so lovely going through them and reliving the day I got to marry my best friend 😊 You both did so much more on the day than just take photos, we would have been lost without you!"
Jodie Imrie - Nov 2016.
"James and Sarah have recently photographed our wedding day and we could not be happier with the amazing memories they have given us for life. They are professional, reliable and more importantly, so fun to be around!! They could not have done more for us and contributed a great deal to our day being so perfect!!"
Heather Emson - May 2016.